Enjoy the written update for the different webisode of the exciting television show Ajooni produced on Tuesday, 30 August 2022 on Star Bharat. Ajooni Continues to Suffer is the moniker of the all-new episode number S1 E31.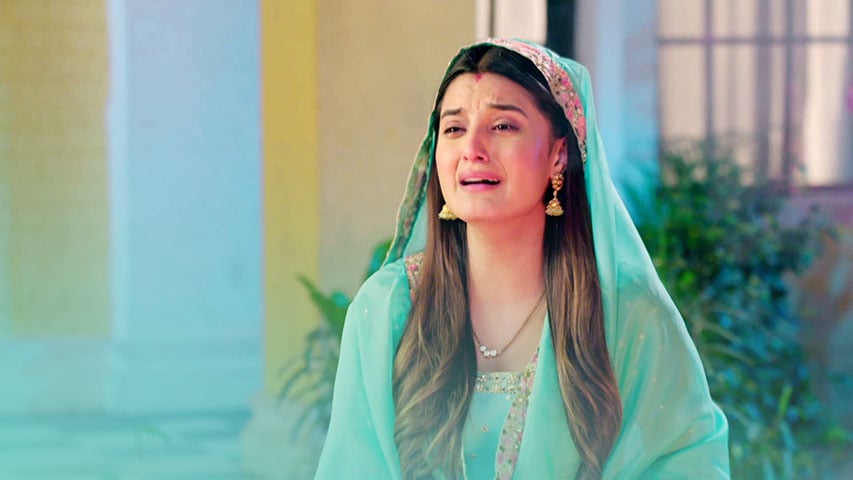 Ajooni must endure suffering and a loss of self-esteem in order to remain at Ravinder's residence. Later, Mr. Sethi makes the recommendation that Ajooni be handed their party's ticket.
AJOONI | 30 Aug 2022 WRITTEN TELLY UPDATE | AJOONI CONTINUES TO SUFFER
The episode starts with Ajooni is directed by Ravinder to apologise to Bebe. Ajooni apologises to Bebe. She is asked to swear that she won't make the same errors again. She is warned by him not to approach Rajveer first. He claims that all of the housework must be done by Ajooni.
She consents to his demands. He incinerates her books. Upon witnessing that, she sobs. He instructs Dolly to bring Ajooni into the residence. Ajooni is brought into the home by Dolly.
Bebe is informed by Ravinder that he can burn anything. Bebe compliments him. Ajooni observes Rajveer the next day from outside the room. She is ready to enter the space when Ravinder's conditions cause her to pause. She enters the kitchen and begins to prepare food.
She learns through Dolly that Aman went to the temple. She claims Harman instructed her to assist her. She is told by Ajooni that she doesn't need Dolly's assistance since a visitor is arriving today. Mr. Sethi eventually arrives at Bagga Mansion.
He compliments Ravinder. He inquires about Rajveer. Ravinder's son is occupied with work since he created a new factory for Rajveer's father. He is informed by Mr. Sethi that their party needs more youthful members.
He claims that he chose to offer Rajveer only one party ticket. Everyone who hears him grins. Ravinder expresses his joy to Mr. Sethi. Mr.
Sethi receives dessert from Harman. Mr. Sethi questions Harman about today's dinner. Harman informs him that Ajooni prepared today. He remarks on how delicious the dinner was.
Then he blesses Ajooni. He inquires about her coursework. Ajooni informs him that she has received her diploma. Mr. Sethi is informed by PA that Ajooni won the district competition.
Ajooni is complimented by Mr. Sethi. Hearing him upsets Dolly. According to PA, they even sent Mr. Sethi candy.
Mr. Sethi informs Ravinder of his thoughts. He declares that he wants to give Ajooni a seat. He is informed by Ravinder that Ajooni is their pride. He claims he doesn't want Ajooni to become involved in politics.
Harman later claims to Dolly that Rajveer has never slept so well. She attributes Rajveer's condition to Ajooni. She claims that she thinks Ajooni also used black magic on Mr. Sethi. She continues by saying that Ajooni has to learn a lesson.
Harman is informed by Maid Chamku that Ravinder called. Harman adjourns the space. Dolly instructs Chamku to keep the toilet bowl cleaner next to the sink. She requests that she instruct Ajooni to wash the dishes. Chamku nods at her.
She moves to the dining room. She added toilet cleanser to the bowl. There, Ajooni shows up. She receives the bowl from Chamku. She claims Harman instructed her to wash the kitchenware.
She goes to get any leftover dinnerware from the meal. From there, she smirks and walks away. Ajooni is preparing to fill the dish with water.