Enjoy the written update for the just-out sequence of the peachy TV show Channa Mereya delivered on Wednesday, 06 July 2022 on Star Bharat. Aditya Gets Determined is the name of the latest episode number S1 E2.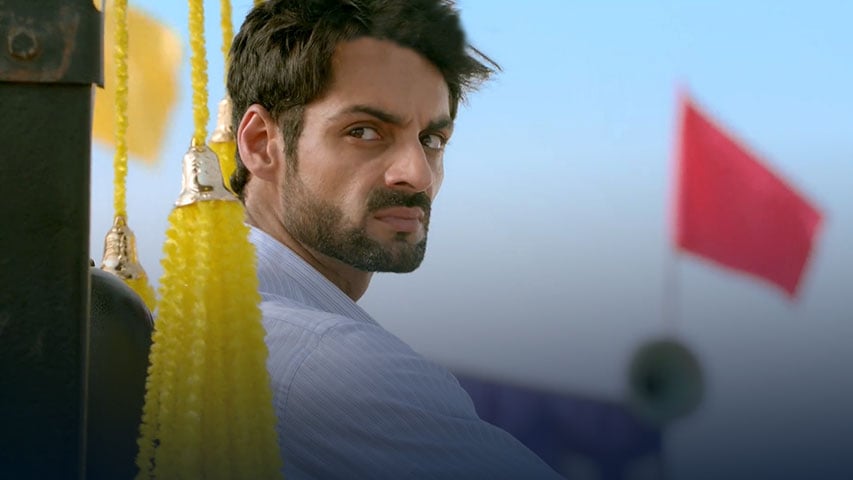 Aditya defeats Ambar in the competition. He later makes the choice to grant his late mother's wish.
CHANNA MEREYA | 06 Jul 2022 WRITTEN TELLY UPDATE | ADITYA GETS DETERMINED
Darji instructs the announcer to begin the contest. To begin their race, Adi and Amber are seated atop the tractor. Chachi makes fun of Supreet, saying it's unfortunate to witness a father and son at odds. Adi and Amber begin to steer their tractors in the wrong direction while being restrained by a rope.
Adi defeats his father in a tractor race. Everyone applauds Adi. The host claims that he was the first person to ever make Amber lose. Darji joins the kids in a dance.
After all these years, Chacha thinks it's fantastic to see Darji happy. Adi, according to the host, has made his family proud. The victory for his son must make Amber happy. "You're paying for the loss at the chef competition," Amber glares at Adi.
Adi claims I did it on purpose and that I had to make you lose in order to crush your ego. Amber claims that you make an effort to behave badly in order to conceal your defeat. Adi claims I didn't do anything, so why are you responding in this way? There, Chacha and Chachi visit and bless Adi.
This must have upset some people, Chachi teases. Congratulations, Adi, says Supreet. Will you accept your mother's blessings? The board with her name on it is burned as Adi shoots her an angry look.
You are not my mother, Supreet says, so stop acting like one. He then departs from it. All are silent. Amber tries to follow him, but Supreet tells her it's fine since he'll calm down.
He departs. As Adi burned her hand as a child, Chachi teases her to protect her other hand. The birthday of Ginni's father is being celebrated by everyone. As she dances with the kids, she envisions her father being present.
She sheds tears. When Adi gets home, he is irate and asks the servant where his mother's belongings are. Supreet, he claims, has stored it there. She ought to have been there, according to Adi.
Adi opens the cabinet after entering the storeroom. He sobs as he remembers his time spent with his mother while gazing at her clothing. In the snapshot, Ginni says everything is how you wanted it to be and wishes her father a happy birthday. I made the kheer, and I'm attempting to follow the instructions you gave me.
I always heed your suggestions. Ginni envisions her dad praising her. Adi examines his mother's journal. He remembers how his mother once drew a restaurant for him.
He notices from the blueprint that it is a dhaba. Adi claims that although they may have locked her belongings here, I will always have her memories with me. Gulabo exclaims, "See, we earned a lot," while displaying the money box to Ginni. Since the dhaba will support us since my father blessed it, Ginni claims, therefore I told you that.
A woman gives Gulabo compliments. Gulabo says Ginni is managing everything, but I am concerned about her marriage. The woman claims that she should marry someone who recognises her value. Gulabo claims she's taking care of everything, so he'll propose to her.
Don't worry, the woman replies, some golden boy is made for her. When Adi's friend Ashir arrives, he informs him that there is a potential site for a dhaba but the owners won't sell it. Just take me there, Adi requests. He is taken to Ginni's dhaba by Ashir.
When Adi compares Ginni's dhaba to his mother's drawing, they are identical. I want this dhaba, Adi declares. The owner won't sell it, according to Ashir; they desperately need it. I don't care about other people's needs, Adi declares; I need this dhaba at any cost.