Read the written update for the most recent sequence of the fascinating TV broadcast Ghum Hai Kisi Ke Pyaar Mein aired on Thursday, 01 September 2022 on StarPlus. Gulab Rao Questions Sai is the caption of the just out episode number S1 E600.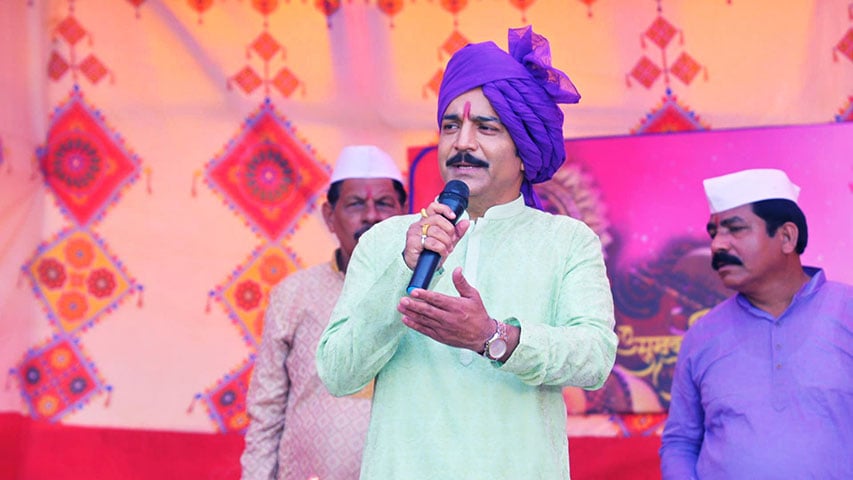 To help bring Virat and Pakhi even closer together, Bhavani offers that the family finance the couple's honeymoon vacation. Gulab Rao raises some concerns about Sai and Jagthap's connection in another context.
GHUM HAI KISI KE PYAAR MEIN | 01 Sep 2022 WRITTEN TELLY UPDATE | GULAB RAO QUESTIONS SAI
Virat accidentally collides with Pakhi at the beginning of the episode and apologizes to her right away. She asks him to calm down and tells him that they are husband and wife before she launches into an explanation of why he is there. He doesn't say anything before informing her about Vinayak's exchange with Savi. He smiles and continues to describe how upbeat and lively Savi is.
He then declares that Pakhi would adore her when they eventually meet and believes that she is just like Sai. He stops talking as he realizes what he just said, and Pakhi also feels upset but tries to hide it. At this point, Virat walks up to Pakhi and holds her hands while apologizing for his mistake. He begs Pakhi's pardon, explaining that he accidentally used Sai's name.
He promises to stop using her name, and she responds by promising that she understands how difficult it is to forget Sai. She believes that all of Sai's belongings have been destroyed, but she still retains memories associated with the home. Pakhi takes her hands away from Virat and admits that they wed after Samrat and Sai's passing. She declares that they have made a compromise in their relationship and encourages him not to worry about anything.
She reassures him that she comprehends everything and that he shouldn't get anxious. Virat ignores Pakhi as he attempts to express his point of view to her and instead moves toward the god's idol to worship, despite the fact that Virat feels awful for her. While Virat becomes concerned when he sees Pakhi sobbing, In addition, he thinks back to his time spent with Sai and becomes emotional. Sai notices Modak as well and thinks about Virat.
She laughs while crying as she recalls her history. When Pakhi informs Vinayak about Savi, he enthusiastically tells her everything. When Savi visits Vinayak, Pakhi promises to provide delicious meals for her, making the latter pleased. While Vinayak questions why his mother doesn't wear shoes on Ganesh Chaturthi, Pakhi leaves to drop him off to school.
When she stops talking, Chavans arrives, and Bhavani tells him that Pakhi performs this rite every year. In the near future, Bhavani expresses worry for Pakhi and claims that she constantly feels anguish while wishing Vinayak a speedy recovery. While Ashwini claims that she tried her hardest but Pakhi refused to commit to the relationship, she also discusses the kid that Virat and Pakhi had. While the Chavans are anticipating Virat and Pakhi's honeymoon, Bhavani shares her idea with them.
Bhavani refuses to send Virat and Pakhi with Karishma and Mohit. Mohit responds, saying he can't even imagine spending even a minute with Karishma as she teases him. Sai is showing Savi affection as the other women laud her for doing things on her own. Additionally, Sai joined Usha, Savi, Jagtap, and other guests for the Ganesh celebration.
They are having fun when Gulabrao arrives and takes the stage. He begins criticizing Sai and her personality. He inquires about her family and draws attention to her connection to Jagtap. The latter becomes enraged, but Sai prevents him from standing up for her. Sai gives Gulabrao a dirty look as he approaches her.