Get the written update for the another article of the fun TV drama Pishachini provided on Thursday, 1st September 2022. Pavitra learns Rani's truth is the moniker of the current episode number E19.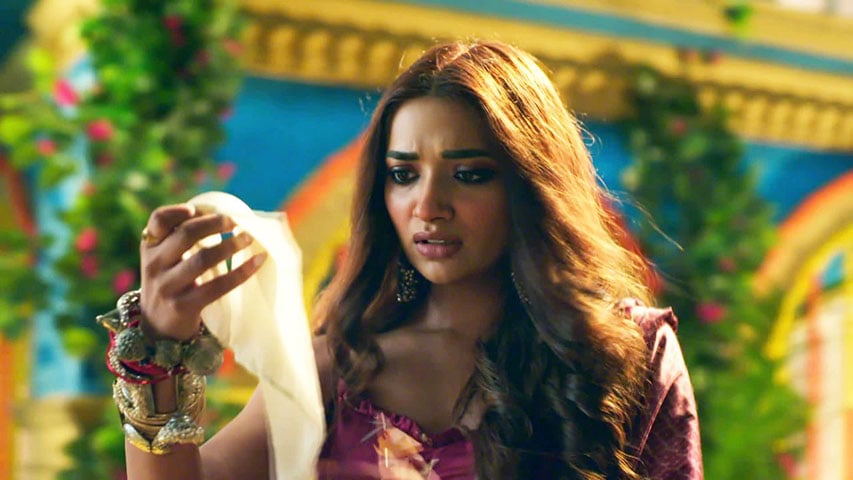 Pavitra confronts Rani after discovering Vishal's wallet next to the well, and Rani responds by concocting a tale in the meanwhile. In addition, Pavitra finds out that Rani is the Pishachini when the latter takes a piece of fabric from her that has not been burned. What actions will Pavitra take to bring Rani into the open?
PISHACHINI | 01 SEPTEMBER 2022 WRITTEN TELLY UPDATE | PAVITRA LEARNS RANI'S TRUTH
The episode begins with Sudhakar stating that he spoke to the priest and that he suggested the date of the wedding be on September 5th, but that he rejected it since they could not prepare for the wedding in such a short amount of time. Rocky reminds him about Pavitra's remarks and requests that he set that date, stating that they have over a week to get ready for the wedding. Dadaji is concerned about who will save his family because he believes that everything is unfolding exactly as Pishachini intended. Then Pavitra shows up. The return of Pavitra surprises the family.
According to Pavitra, she returned to give Rani's brother's wallet back. It's her brother's wallet, Rani acknowledges, and she is asked where she found it. According to Pavitra, she discovered it next to a well. Rani claims that she may have lost it when walking past that area with Rocky. She is reminded by Pavitra that Rani said her brother was out of town and unable to attend her wedding.
Then, she queries as to Rani's relationship with his pocketbook. Rani claims that in order to prevent herself from missing her brother, she constantly carries any memories of him with her. She claims it is his previous wallet. He no longer employs it. Then, Pavitra inquires as to the purpose of his current driver's license in this wallet.
Rani claims that because of a recent mishap, his mother forbade him from using a vehicle. She requests Sudha to verify it. Yes, a shaken Sudha nods. Asking whether Pavitra was a detective in London, Rani teases Pavitra. The family invites Pavitra to remain.
Rocky, though, advises his family to let Pavitra leave. He claims that she wants to see her close family members, but they are not present. Rocky gets Pavitra's approval, and she turns to go. The kerchief that Pavitra had wrapped around her hand falls on the diya as she exits the home. The fact that the kerchief didn't burn surprises Pavitra.
She takes up the kerchief and recalls that she read in her grandfather's message that Pishachini would come to collect her garments and that her clothes wouldn't burn while she was nearby. Rani arrived there just then. She grabs Pavitra's hand for her kerchief and walks away. Rani is Pishachini, as Pavitra verifies. Himani's family has a plan to free Vikas from Pishachini when she is engaged in Janmashtami puja, but they are unaware that Pishachini murdered Vikas.
Maddy overhears them conversing. Suman and Sudhakar discuss Shikha's single status. This is heard by Shikha. Her parents are urged not to worry about her. Shikha is comforted by Suman, who tells her that her fate will change.
Shikha informs them that they will witness the new Shikha and her new avatar after they have left, as her destiny has begun to alter. She examines her mark in the mirror. Rocky's unhappy, so Sanchit and Vidya inquire as to what transpired. If so, did he fight Pavitra? "Vidya queries.
Rocky responds furiously when he hears Pavitra's name. He departs to prepare for the puja. Pishachini worries about how to do the puja without Rocky, since doing so would reveal her identity when she touches the aarti dish. She considers taking action. In order to raise her body temperature and make her family think she has a fever, she utilizes her ability to set fire to her body.
As a result, they don't ask her to perform aarti. Pishachini learns about Himani's scheme via Maddy. The family comes together later for puja. Himani is prevented from leaving the home by Pishachini. Himani is terrified of her and is sent away.
Before the family invites Pishachini to do the aarti, she decides to start her play. Pishachini notices Rocky's approach. She screams for Rocky and begs him to touch her so she can feel how quickly his heart beats for him. Rani's hand is going to be touched by Rocky. Rocky is in Pavitra's hand.
Pavitra thinks she knows Rocky is mad at her and should be surprised to see her, but she has to stay in this house to tell the family the truth about Rani.