Check out the written update for the today's scene of the mesmerizing TV drama Yeh Rishta Kya Kehlata Hai delivered on Saturday, 3rd September 2022. The Birlas vs the Goenkas is the tag of the original episode number S67 E677.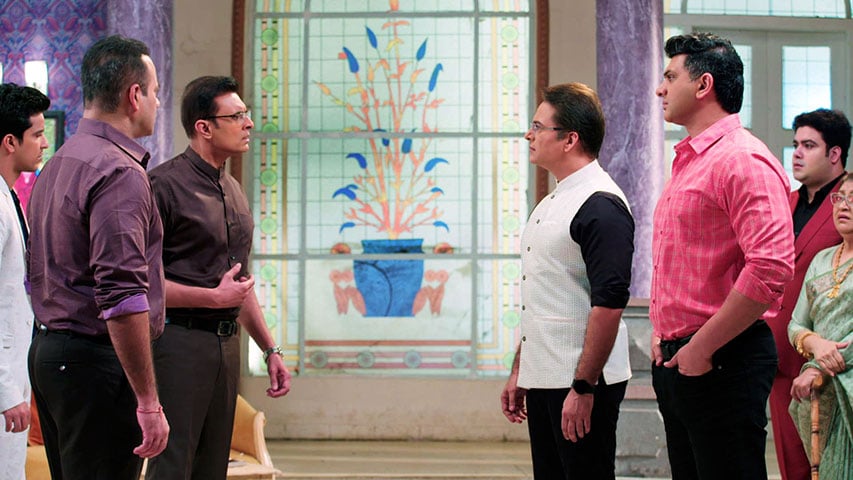 After hearing that Kairav had spoken to Manish over the phone, Mahima has decided to track down the conversation. After some time has passed, a disagreement arises between the Birlas and the Goenkas.
YEH RISHTA KYA KEHLATA HAI | 03 SEPTEMBER 2022 WRITTEN TELLY UPDATE | THE BIRLAS VS THE GOENKAS
Akshara sheds a tear as she sees Goenkas in the episode of today. Suhasini tells Manish how she is feeling after receiving Guruji's blessing. She promises to go to the temple early in the morning, and anybody who wishes to accompany her is welcome to. The police are unable to find Akshara and Kairav, so Manish claims that only God can save them.
Manish, according to Akshara, looks both gorgeous and charming when he's upset. She recognises Vansh, Arohi, Suhasini, Akhilesh, and Manish. After meeting with Abhimanyu, Akshara assures Manish that she will establish Kairav's innocence. She argues that Manish shouldn't be concerned about Kairav.
Akshara departs the area. Kairav gives Manish a call. Speaking is hesitant for Kairav. Manish believes Kairav made the call.
Kairav sobs and laments the loss of his family. Maya works on her lip sync. Kunal assists Maya. Kunal gives Akshara a call.
If she has any other ideas, Kunal asks Akshara. She has vanished from the hotel, he emphasises. Kunal is reassured by Akshara that she will return on schedule. Akshara is told by Kunal that the press conference would take place in the morning.
He claims it was postponed. Akshara promises to return on schedule. Akhilesh and Suhasini run into Manjiri. Suhasini inquires about Manjiri's wellbeing.
Suhasini receives the same inquiry from Manjiri. Everything will be alright, according to Suhasini. Akhilesh claims the Birlas are in despair since Akshara has been absent for a while yet they are unconcerned. He challenges Abhimanyu's commitment to Akshara.
Even Akshara, according to Manjiri, vowed not to abandon Abhimanyu. Akhliesh is asked to end the dispute by Suhasini. She requests a ride home. Manjiri is covered in mud as Akhilesh rushes towards the automobile.
Manjiri believes the Goenkas are retaliating by sprinkling mud. Mahima finds out that Manish got a call from abroad. She requests further information about the call. Mahima made the decision to tell Abhimanyu the same.
Manjiri returns. She queries Manjiri over the mud. Manjiri recounts her disagreement with Suhasini and Akhilesh. Abhimanyu makes the decision to go back to Udaipur.
Maya and Kunal are anxious before the press appearance. If Akshara does not arrive on time, they speculate. Akshara returns. Shefali was informed that Abhimanyu had returned to Udaipur.
Birlas finds out about the mud accident. Harsh chooses to go to Goenkas. Manjiri is described by Akhilesh as a normal mother-in-law who simply understands how to support her son. Suhasini requests that the debate be ended.
Harsh goes to Goenkas with Neil, Anand, and Manjiri. The two families disagree with one another. Manish became upset when Harsh later threatened to hang Kairav, saying that he would see to it. Harsh receives a hand raise from him, but Abhimanyu cuts him off.