Get the Yaare Yaare Song Lyrics that Armaan Malik performed and are featured in Ek Love Ya film of Abhishek Rao (Raanna), Rachita Ram. The lyrics writer Showman Prem's wrote-down the Yaare Yaare's Kannada lyrics and Prem gave direction to the music video.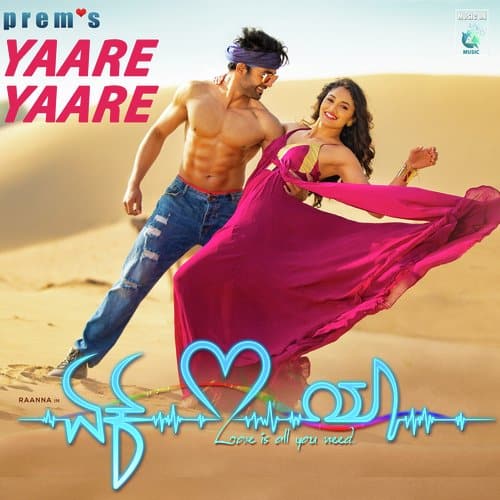 Ek Love Ya Kannada MOVIE • Yaare Yaare FULL SONG LYRICS
Yare Yare Neenu Nange
Eno Ase Helod Henge
Ninagage Janana Ninagage Marana
Neenilde Innenenide
Yare Yare Neenu Nange, Eno Ase Helod Henge
Jotheyagi Kai Hididu Nadeyode Nanagase
Oh! Oh! Oh!
Usiragi Kadethanaka Na Kayuva Ase
Oh! Oh! Oh!
Surya Huttodanu Omme Marethodrunu
Na Ninagage Hutti Baruve
Maguvagi Madilalli Na Malaguva Ase
Oh! Oh! Oh!
Mannalli Jotheyagi Na Seruva Ase
Oh! Oh! Oh!
Tappadare Kshamisu Oppi Nanna Varisu
Nanobba Ek Love Ya Kane
Yare Yare
Yaare Yaare Music Video | Ft. Rachita Ram
Play the Yaare Yaare music video from Prem's Ek Love Ya film.
Yaare Yaare is the latest Kannada melody by Armaan Malik. Arjun Janya produced the music for Yaare Yaare from Ek Love Ya. The Showman Prem's drafted the modernistic lyrics of the Kannada song. Prem directed the music video of 'Yaare Yaare', released on February 14, 2021.