Find out the meaning of lyrics to 'Yeh Dooriyan Song' Ft. Sara & Kartik from their latest Bollywood film 'Love Aajkal 2.' Read Ye Dooriyan Lyrics translation, that Irshad Kamil has jotted down. Mohit Chauhan is the reassuring voice in playback.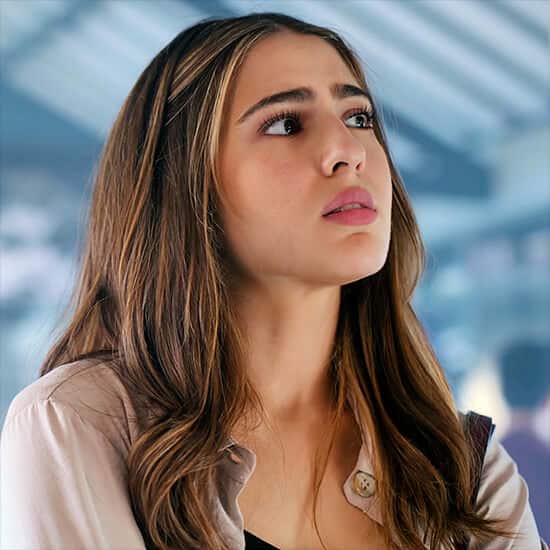 | | |
| --- | --- |
| Title of Song: | Yeh Dooriyan |
| Movie Title: | Love Aaj Kal |
| Vocalist(s): | Mohit Chauhan |
| Star Cast: | Sara Ali Khan, Kartik Aaryan |
| Songwriter(s): | Irshad Kamil |
| Music Director(s): | Pritam |
| Music Company: | Sony Music India (YouTube) |
SARA & KARTIK | YEH DOORIYAN SONG LYRICS | ENGLISH MEANING | LOVE AAJ KAL 2
Sach Kahun Toh Honth Jalte Mere,
Chup Rahoon Toh Sans Hi Na Aye,
If I tell the truth, my lips start to burn.
But if I try to stay silent, it chokes me.
Mushkil Hai Bahut Hi, Ab Chhupana Ya Batana,
Zyada Pas Ana, Hai Asal Mein Door Jana,
It has made it complicated for me to tell or hide my feelings.
Getting too close to someone is the actual reason for moving away from him someday.
Mere Sath Mere Zakhm Bhi Hain Dard Bhi Hain,
Jinse Hai Bigadta, Jo Bhi Chahun Main Banana,
I carry the wounds and the pain with me,
and they lead me to failure in whatever I try to build.
Mujhe Nazdeekiyon Se Mili, Yeh Dooriyan,
Yeh Dooriyan,
I have got these distances from my beloved because of the closeness we had.
These distances!
Na Shikayat Hai Tujhe, Shikayat Na Mujhe,
Magar Doori Hai,
Kya Bhala Roke Humein, Badhe Na Kyun Kadam,
Agar Doori Hai,
I have no complaints from you, neither you have trouble with me, but there is still distance between us.
So, what is stopping us from coming forward, if there are any distances?
Puchun Tere Bare, Chadhte Din Se Sham Se Bhi,
Na Hai Chain Teri Yad Se Bhi, Nam Se Bhi,
Aisa Kyun Hua Hai, Yeh Pata Hai Jante Hain,
I ask the dawn and evening about you.
I am troubled with your memories and your name.
Why it's happening, I know very well.
Tujhse Bhi Mohabbat, Hai Muhabbat Kam Se Bhi,
Yunhi Nazdeekiyon Mein Rahi,
Yeh Dooriyan, Yeh Dooriyan,
I love you, and I love my job, as well.
In the closeness, the distances have always remained.
The distances!