Junior Super Star is an Tamil talent-search reality show broadcasted on Zee Tamil and which has children between the ages of 4–14 years as the participants.The popular Tv show is based on the Hindi Language show India's Best Dramebaaz.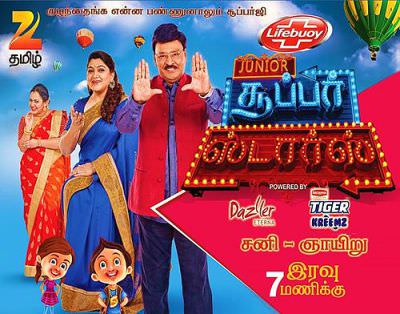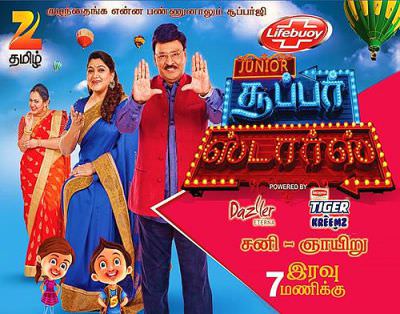 Junior Super star TV show is a champion among the most acclaimed and most observed acting reality show up in South India. The show is hosted  by Keerthi and judges performing specialists Mr.Bhagyaraj, Ms. Kushboo, and Ms. Archana. There are moreover Telugu and Kannada adaptions of the demanding show.  The finalists has obtained some fantastic shows to reach the grand finale of junior super star show.
Zee Tamizh Junior Super Star Grand Finale Winners
The finals were held at Coimbatore on 3rd December andwinners of the show has been declared. Santhanam was invited as a Special Guest whereas judges of the show Mr.Bhagyaraj, Ms. Kushboo, and Ms. Archana done the proceedings alongside chief guest. The Grande Finale of Junior Superstars is to be telecasted on Zee Tamil television right at 18th December, 2016 – 4 PM.
Who are the winners of Junior Super Star Zee Tamil Show 2016
Winners of Zee Tamil Junior Super Star 2016

Winner

Ashwanth

1st Runner-up

Vanessa

2nd Runner-up

Pavithra

3rd Runner-up

Lisha
The reality Tamil show is a presentation of Keerthi and directed by Praveen G.The multi camera setup television show is shot in Tamil Nadu and its each episode has duration of approx. 40-45 minutes.The first show was telecasted on 7 August 2016 on TV channel Zee Tamil.And now here it has reached its final epsiode so you can find here who is winner of Zee Tamil Junior Super Star 2016 winner.
 [rating itemreviewed="Junior Super Star (Zee Tamil) Winners List" rating="5″ reviewer="Mr. Punjab" dtreviewed="17 December, 2017″ best="5″ worst="1″][/rating]