If you want a soulful and romantic song that will touch your heart, you should listen to Mizhiyil Ninnum from the movie Mayaanadhi. The lyrics, written by Anwar Ali, are poetic and expressive, capturing the emotions of two lovers who lose themselves in each other's eyes. The singer, Shahabaz Aman, delivers a mesmerizing performance, with his voice blending perfectly with the music composed by Rex Vijayan.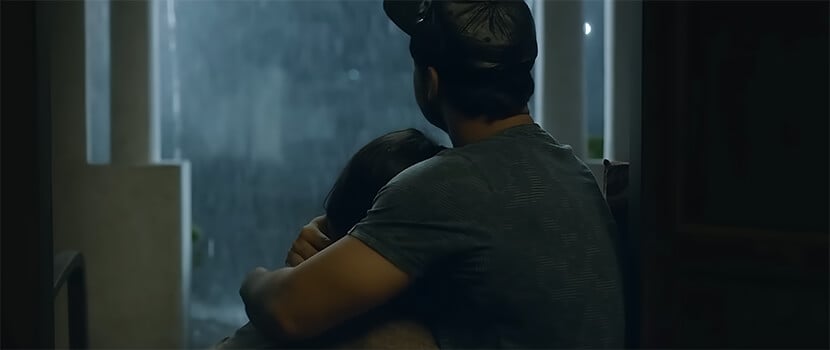 The music video, directed by Aashiq Abu, is equally captivating, featuring the stunning chemistry between Tovino Thomas and Aishwarya Lekshmi, who lead in Mayaanadhi. The Mizhiyil Ninnum's song is a beautiful tribute to the power of love and the river's magic between them.
MAYAANADHI MALAYALAM MOVIE · MIZHIYIL NINNUM SONG LYRICS ENGLISH MEANING
Mizhiyil Ninnum Mizhiyilekku, Thoni Thuzhanje Poyi Nammal Melle
Our gazes rowed a boat slowly from eye to eye.
Mazha Arinjillairavu Arinjillakamazhinjo Nammal Thammil Melle
We didn't feel the rain, and we didn't know when night came as we slowly lost ourselves to each other.
Aniyam Ayi Nee Amaram Ayi Njan, Udal Thulumbi Thoovithammil Melle
From the bow to the stern of a boat, you are me. Our bodies gradually filled and spilled between us.
Thoni Niranju Pranan Kavinju Eenam Ayi Nammil Melle
Filling the boat and transcending our lives gradually became a tune in us.
Maya Nadhi
This enchanting river!
Harsham Ayi Varsham Ayi, Vinnile Vennila Thoovalayi Nam
We became joyful we turned into rain, then into a feathery moonbeam in the sky.
Oru Thudam Neer Theliyiloode Parnnu Nammal Namme Melle Melle
We saw each other slowly through a cup of clear water.
Pala Nira Poo Vidarnna Pol, Punchiri Niranjo Ravin Chundilmelle
Slowly, like flowers of many colors blooming, did a smile brim on night's lips.
Mizhiyil Ninnum Mizhiyilekku Thoni Thuzhanje Poyi Nammal Melle
Our gazes rowed a boat slowly from eye to eye.
Thoni Niranju Pranan Kavinju Eenam Ayi Nammil Melle
Our lives gradually became a tune in the boat as it filled.
Maya Nadhi! Maya Nadhi!
This beautiful river! This stunning river!

Mizhiyil Ninnum Full Song | Mayaanadhi
Mayaanadhi Film's Mizhiyil Ninnum Music Video | Aishwarya Lekshmi | Tovino Thomas
You will not regret reading the lyrics with their translation in English, as they will reveal the depth and beauty of the Malayalam language and culture. Mizhiyil Ninnum is a song that will stay with you long after you hear it. Don't miss this gem from Mayaanadhi, one of the best movies in Malayalam cinema.