O Saathi Lyrics from Shab Film – In the finest voice of country "Arijit Singh" it's a pure love song that Mithoon has composed & written. The beautiful pair of Ashish Bisht & Arpita are filmed in the music video directed by Onir. Here you can read full song lyrics of Arijit Singh's new "O SAATHI" translation & meaning in English.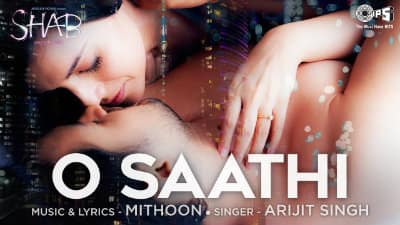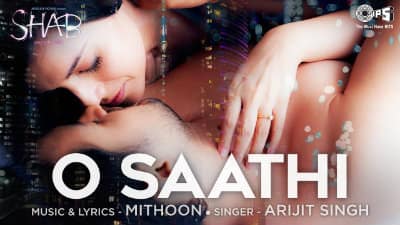 Singer: Arijit Singh
Music Director: Mithoon
Lyrics Writer: Mithoon
Artists: Raveena Tandon, Ashish Bisht, Arpita Chatterjee
Director: Onir
SHAB MOVIE's O SAATHI NEW SONG LYRICS WITH TRANSLATION
Kis tarah main bataun
Ke adhoora main hoon
Ye yakeen dilaun
Bana tere liye hi main hoon.
How should I tell that I'm imperfect without you
And make you believe, I'm made for you only.
Ab yahi hai meri khahish
Is pal ko toh main jee loon.
Now this is my only wish
To live this moment with you.
Tu is jagah hai khada
Phir bhi hai door tu haan
Kuch na raha darmiyan
Phir kyun dil keh raha,
You're here standing beside me
It still feels like you're way far
There's nothing left between us
But why my heart is still saying…
O saathi….
O saathi Itna toh bas kar de
Ik aakhri dafa sahi
Baahon mein tu bhar le -x2.
O friend, Please do it for the last time
Take me in your arms.
Teri maujoodagi se
Ik hifazat thi meri
Tu jo chhod gaya mujhe
Toh zindagi bikhri..
Your presence was like a defence for me
My life shattered as you left me.
Ab tu phir samne hai
Toh dil kara hai sawaal
Kyun is tarah bewafa ho gaya
Tu de de jawaab
Hoke judaa kya mila
Ye bataa de ab yahan.
Now you're here again
My heart is asking,
Why you became so unfaithful
Answer me ?
What you got making these separations
Tell me this here now.
Oh sathi itna to bas karde
Ikk akhri dafa sahi
Bahon mein tu bhar le.
Ik aakhri dafa sahi
Baahon mein tu bhar ley..
[/wps_column][/wps_row]