Lyrics for 'Sajna Song' by talented voice ' Yashal Shahid, with their translations in English. Find out 'Tere Dhokhe Ne Sajna' Unplugged track lyrics.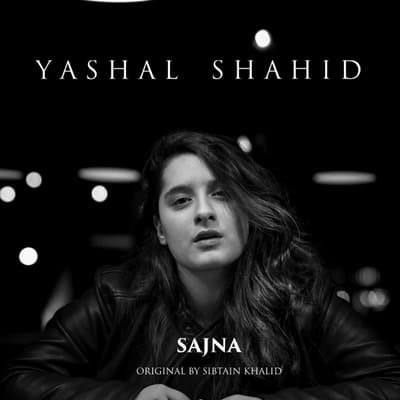 | | |
| --- | --- |
| Song Name: | Sajna (Punjabi) |
| Singer(s): | Yashal Shahid |
| Lyrics Writer(s): | Sibtain Khalid |
| Record Label: | ℗ 2019 Lightingale Productions |
YASHAL SHAHID L TERE DHOKHE NE SAJNA | LYRICS ENGLISH MEANING
Tere Dhokhe Ne Sajjna,
Mainu Maar Mukaya,
Your betrayal has put me to death, O dear.
Main Mar Te Gayi Aan,
Fer Saah Kyun Ae Aaya,
Since I have died already, Why am I still breathing.
Jag Nu Rawaaya,
Mainu Tainu Hasaaya,
Not bothering a bit about the world, I made you smile instead.
Phir Vi Palle Kujh Naiyo Aaya,
But still I have got nothing in return.
Teri Yaadan Sahare,
Main Jee Te Lawangi,
I could live with your memories;
Ae Zehar Judayi Da Pee Te Lawangi,
And suffer this painful truth of being away from you.
Ik Gham Tu Si Dita,
Sau Gham Aap Paale,
You gave me a grief, and but I suffered from hundreds later.
Sab Kita Si Apna Tere Hawaale,
I gave you everything that ever belonged to me.
Hun Raatan Nu Yaadan Di Chhawein Behke,
Main Tasbi Karaan Tera Naam Laike,
Now sitting alone in the dark nights, I chant your name with the rosary beads.
Thak Gayi Aan Sare Main Dukhde Sehke,
I am tired of these sufferings;
Aawenga Mudke Gaya Si Tu Kehke,
You told me that you will come back.
Meri Banjar Akhiyan Ch Saawan Lawaaya,
You have put my eyes to shed tears.
(brought springs in the devastated land of my eyes).
Te Main Hanjuan Di Baarish Ch Pyaar Bahaaya,
And in the rain of tears, I shed love for you.
Teray Dhokhay Nay Sajna Mainoo Maar Mukaya,
Your betrayal has killed (or finished) me for good.
Main Mar Te Gayi Aa Phir Saah Kyun Ae Aaya,
Since I am dead already, why do I still seem to be breathing?
Yashal Shahid has performed the above track 'Sajna', which has received enormously good response. Learn the meaning of full lyrics.