Sanam Re (Lounge Mix) Lyrics – Tulsi Kumar & Mithoon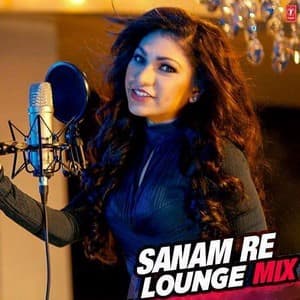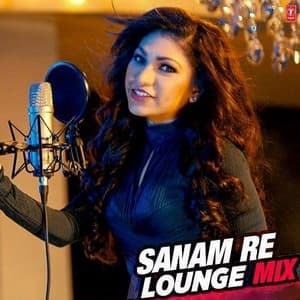 Song: Sanam Re (Lounge Mix)
Singers: Tulsi Kumar & Mithoon
Music Director & Lyrics Writer: Mithoon
Music Label:  T-Series
Sanam Re Lounge Mix lyrics is latest hindi heart-touching romantic song for which nightingale 'Tulsi Kumar' has lend her melodious voice, with co-singer 'Mithoon' who has penned lyric of the entertaining song himself.
Originally 'Sanam Re Song' is title track from bollywood film 'Sanam re (2016)' featuring Pulkit Samrat and Yami Gautam with Urvashi Rautela.
SANAM RE SONG LOUNGE MIX LYRICS WITH ENGLISH TRANSLATION – TULSI KUMAR & MITHOON
Bheegi bheegi sadkon pe main,
Tera intezar karoon,
Dheere dheere dil ki zameen ko,
Tere hi naam karoon.
On wet roads,
I wait for you,
Slowly, I give the land of my heart,
to you.
[means: slowly, i am losing my heart to you.]
Khud ko main yun kho doon,
Ke phir na kabhir paoon,
Haule haule zindagi ko,
Ab tere hawale karoon,
I lose myself in such a way,
That I don't ever find myself again,
Gently, I give my life,
to you only.
Saname re, sanam re,
Tu mera sanam hua re,
Karam re, karam re,
Tera mujhpe karam hua re,
Sanam re, sanam re,
Tu mera sanam hua re.
O my beloved, my idol,
you have become my love,
there is mercy,
your mercy on me.
Baadlon ki tarha hi to,
Tune mujhpe saaya kiya hai,
Baarishon ki tarah hi to,
Tune khushiyon se bighaya hai,
Aandhiyon ki tarha hi to,
Tune hosh ko udaya hai.
Just like the clouds,
You have created a shade over me,
Just like the rains,
You have immersed me in joys,
like storms,
you have blown away my senses.
Mera muqaddar safara hai yoon,
Naya sawera jo laya hai tu,
Tere sang, bitaane hai mujhko,
Mere saare janam re,
You have beaten my fate in such a way,
That you have brought a new morning for me,
I have to spend with you only,
all my lives.
Sanam re, sanam re,
Tu mera sanam huwa re.
Dar dar, dar, dar
Dar-dar phirta raha main,
Dar-dar tanha raha main
Har pal-pal, pal-pal,
Aa jana sang ab chal chal,
Chal-chal,
Karde meri mushkil hal,
[repeat].
I was wandering, every door,
every moment I had lived alone,
Please come along,
Solve my trouble.