Blush Song Lyrics from Punjabi singer Deep Money with lively verses authored by Mintu Sohi. Enzo is name of music producer who produced hearty music of song Frame Singh has directed "BLUSH" track video.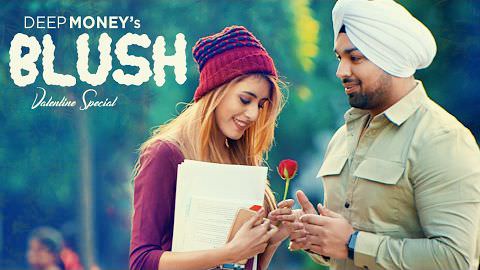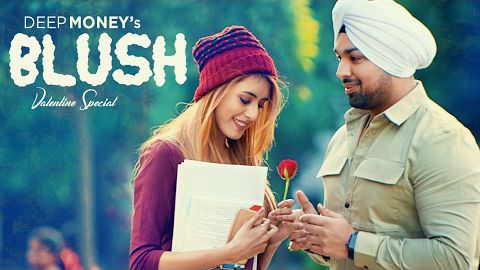 Song: Blush
Artist: Deep Money
Music Composer: Enzo
Lyrics Writer: Mintu Sohi
Director: Frame Singh
Music Label: T-Series
DEEP MONEY's BLUSH SONG LYRICS
Pehli takni ch apna bana gaya
Jeyon joga rog ishqe da la gaya (x2),
Dil Kare proposal jeya bhej daan (x2),
Tere adab subha ton ve main rahan dardi.
Jado kudiyan ch gal teri hundi ae
Ve main mallo malli soneya blush kardi (x2).
Tenu mildi ni vehal tere yaaran ton
Kade sade wal niga vi ni marda,
Akh patt vi na hove vekhi jawaan main
Dil udd-udd jave mutiyar da.
Follow kita ae main Insta te tainu ve (x2),
Photo vekh ke hi rahan haunke bhardi.
Jadon kudiya 'ch gall teri hundi ae
Vey main malo mali sohneya blush kardi (x2).
Tuvi sohneya ainvye ni gedi marda
Luk-luk mainu rehnda ae tu taad da,
Jado nikle sawere mere kol di
Nerhe aake tu brake jehi maarda,
Tere dostan di toli vekh hasdi…
Tere dostaan di toli vekh hasdi
Pata ohna nu main tere te cursh kardi.
Jado kudiya 'h gall teri hundi ae
Ve main mallo mali sohneya blush kardi (x2).
Wait kardi rehni aa chan makhna
Kado 14 Feb wala din auna ve,
Kam duniya ton wakhra hi karna
Mintu Sohi tainu rose fadauna ve.
Kari feeling tu feel mutiyar di (x2),
Main vi hoju teri
Duniya ton naiyo dardi.
Jaddo kudiyan ch gall teri hundi ae
Ve main mallo malli soneya blush krdi (x2).
Deep Money is back with his new Punjabi single track titled as "Blush" and its music is given by Enzo while the lyric are penned by Mintu Sohi.