Ishqan De Lekhe Lyrics are most poetic Punjabi verses hummed by Sajjan Adeeb and written from the hands of Manwinder Maan.Laddi Gill has composed music of the promising song 'Ishqan de lekhe' presented by Speed Records music company.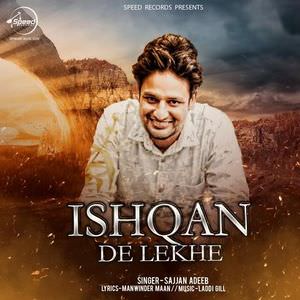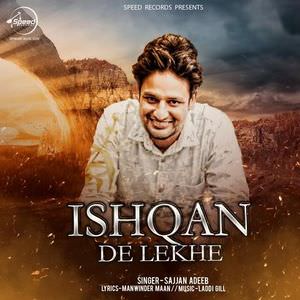 Song: Ishqan De Lekhe

Artist: Sajjan Adeeb

Music: Laddi Gill

Lyricist: Manwinder Maan

Label: Speed Records
Ishqan De Lekhe Lyrics – Sajjab Adeeb
Ishqaan de lekhe lag gayi
Umraan di poonji ji
Yaadan de raah sultani
Jaane aan hoonji ji (x2).
Joban di umar beet gayi
Dilbar ne mande ji
Ajj tak na gal cho nikle
Zulfaan de fandhe ji.
Saheli ton aise tilke mud ke na khad hoya
Sajjna de naam bina kujh
Saathon na padh hoya.
Makhmal je din hunde si
Shakkar jehiyan raatan ji,
Mishri diyan daliyan odon
Sajna diyan baatan si.
Surme vich lipti takni
Maana si chor badi
Sajna da sulfi haasa
Dinda si lor badi.
Khaure tu kad kholenga buha ve kharian da
Aunde mainu roz sawere tere pairan da (x2),
Pachhon di vaa varge si
Sajjna ve bol tere
Tuttiyan do peeliyan wangan
Ajj vi ne kol mere.
Kaale tere til da kissa
Sajjna ve dasiye kinu,
Kidan koi bhul sakda
Kikkran te varrde meehn nu (x2).
Geetan de naa sirnaawe haye teri wang warge si
Jede vi din charde si
Sajjna tere rang warge si.
Mere oh dil te likhyan jo vi tu gallan kariyan
Chetar di dhup de wangu kardi si jaadugariyan.
Doonghe naina da rang si
Charde si laali wagra
Tainu sab pata soneya
Tetho das kahda parda (x2).
Tetho das kahda parda (x2).