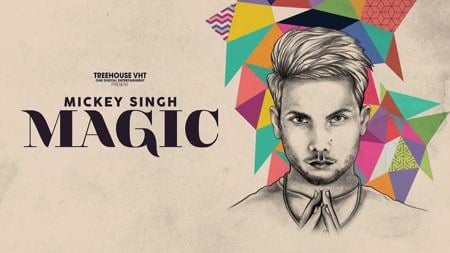 KAND LYRICS – The famous sad song by Mickey Singh has been re-produced by artist. He is also the songwriter. The music production is done by Mickey Singh and Wiggi while TreeHouse V.H.T releases it.
KAND FULL SONG LYRICS
Laaiyan kahton yaariyan je 'nere vich sutna si,
Sutt ke ni ainve kyon, mainu choran vangu lutna si,
Jaage armaana nu vi sauna pai gaya,
Khud ton vi kalleyan sanu hona pai gaya,
Kand dil wali tutti ae te, rona pai gaya,
Tainu baddlan 'ch chann wangu, khona pai gaya.
Kita ae zamane nu mere ton judaa ve,
Karke bagaane kyon diti ae saza ve,
Dil tere pyar da khidauna reh gaya,
Mere tarde naseeban nu dabauna pai gaya.
Kandh dil waali tutti ae te, ronaa pe gaya,
Tenu badlan 'ch chan wangu, khona pe gaya.
Yaar yaar mera yaar na aya,
Akhiyan udeek diyan, kalleyan eh dil darrda,
Pyar-pyar tenu pyar na aya,
Sadiyan eh beet gaiyan, yaadan nal rehnda larhda.
Kand dil wali tuti ae te rona pai gayaa,
Tainoo badlaan ch chan wangoo khona pai gayaa.