RAB KARKE from MASTER SALEEM: This Punjabi song has its music composed by Jassi Nihaluwal with video direction from Rainman Films. Jasbir Gunachauria is the lyricist of "RABE KARKE" while the music company Raftar Music Records released it.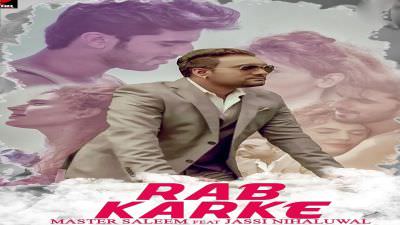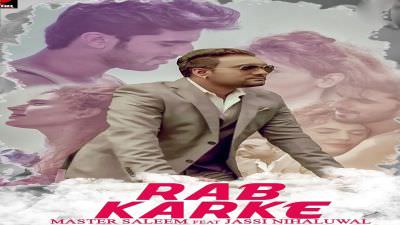 Title of Song : RAB KARKE
Singers : Master Saleem
Music Director: Jassi Nihaluwal
Lyrics Writer: Jasbir Gunachauria
Video Director: Rainman Films
Label: Raftar Music Records
MASTER SALEEM NEW RAB KARKE SONG LYRICS
Oh mere layi kare duavaan
Main ohda dukh jarda nai
O mere bin bachdi naiyo
Mere us bin sarda nai -x2.

Phullan wargi ban gayi meri
Zingadi da shinagar,
Rab kar ke sada eda E
Baneya rahe pyaar -x2.
You brought in my day like a sun
You shot on my heart like a gun
Whenever you come around
Fire run,
Why I get nervous, When you're around
Baby this is serious
Don't make wrong,
This feeling makes me feel special
Baby, In the crowd.
Sade saahan de wich gaiyan
Ghul-mil good preetan
Ik dooje layi jaan vi haazir
Saaf sadiyan neetan -x2,
Ishqe de saagar de wich dubbe
Hun nhi aunde baahr,
Rab karke sada aidaan hi baneya rahe pyaar -x2.
Supne rang birange ho gaye
Firde aan nashe'aye,
Karma de nal mili mohabbat
Khushiyan de khamb laaye -x2.
Bottle wargi da saahan nu
Chadeya rahe khumar,
Rabb kar ke sadda edaan hi banya rahe pyar -x2.