Teri Tasveer Lyrics – Baba Beli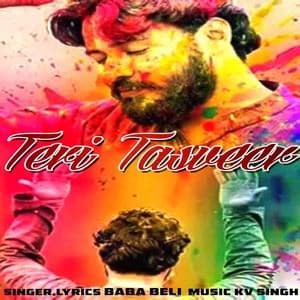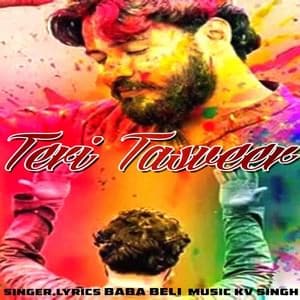 Teri Tasveer Lyrics is Punjabi love which is performed and authored by talented artist 'Baba Beli.' KV Singh has produced music of the song while its music company name is Micon.
Song Name: Teri Tasveer
Artist: Baba Beli
Music Composer: KV Singh
Label: Micon
TERI TASVEER SONG LYRICS – BABA BELI
Teri tasveer main ajj vi
Saraane kol rakhi ae (x2),
Isay karke hi duniya ne
Kahan khol rakhi ae
Tera mera si ki rishta
Aje vi lok puchde ne.
Tuvi gal gol rakhi si
Main vi gal gol rakhi ae (x2).
Ki beena da kare koi
Je kaabu naag na aave (x2),
Ke phir sauna vi ki sauna
Je tere khaab na aave  (x2),
Tere khaaban khayalan ne
Eh kaisa haal kita ae,
Ke raati neend na aave
Sawere jaag na aave (x2).
Kise da kaun ki lagda
Kise da ki nahi lagda (x2),
Zamane beet jandde par
Pata ehi nahi lagda (x2).
Ke jis din de dove
Ik dusre tohn door hoye aan
Asaan da ji nahi
Tusaan da vi nahi lagda (x2).
Tere nazdeek howan layi
Bahane laa rahi haan main (x2),
Pata mainu tere dil te
Vi ajkal shaa rahi haan main (x2).
Ke bas mauka hi nai milda
Mainu anjaan na jaani
Jo sun na chah reha aein tu
Oh kehnda chah rahi haan main (x2).