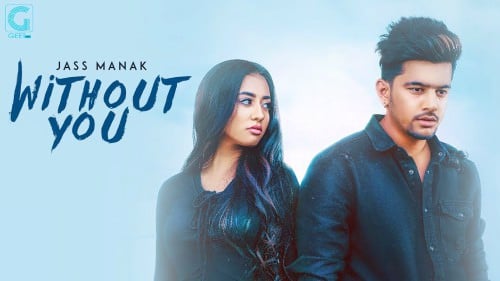 Without You is a latest Punjabi sad song with in lyrics writing and promising vocals of Jass Manak. Game Changerz is the team that produced music for it.
Song Name / Album: Without You (Punjabi)
Singer, Lyrics Writer: Jass Manak
Music Director: Game Changerz
Video Director: Satti Dhillon
JASS MANAK's WITHOUT YOU SONG LYRICS
Pushda ae chand
Metho chup-chaap baithe nu
Kithe gayi jehna maarda si gallan ve.
Khamosh jeha ho gaya tu
Ronda rehnda raatan nu
Mere waang kahton ho gaya tu jhalla ve.
Aini gal sun main vi keha sun lai kahani
Tetho suni naiyo jaani
Aisi oh marjani
Jine chehreyan de kho laye sathon noor.
Ho din raat jihda kita
Ghut zehar wala peeta
Maadi kismat ohda na kasoor,
Sukhan wele bhawein naiyo yaad aawn'de
Dukhan wele sanu yaad taan karu.
Change bolan wich naam kithe sada vassda
Maada bol ke hi naam ta lau.
Ik rog jeha la gayi dil nu
Bhulayi jawe na haye, haye majboor,
Kismat ne khediyan khedan ne
Hun mukh dikhaundi na
Haye jidi yaad sahare jeene aan
Ohnu yaad vi aundi naa.
Yaadan nu jindre laaja
Tere baajon aun na
Cheta je aawe tera
Mainu ruwaun na.
Akh bhar fer aundi ae
Jad chete aa jaanae
Hasde-wasde chehre nu
Palaan ch rawaa jaanae.
Saanu shad ke kalleyan nu
Manak oh jhalleyan nu
Dhaliwal'a pyar nehar di
Nit oh dhaundi aa.
Jihdi yaad sahare jeene aa
Ohnu yaad vi aundi naa…